An epic deal is coming. The Space Lore Boxed Set is regularly $7.99, but from July 23 – July 29 it will only be $0.99.
Each story combines Arthurian legend with epic space adventure similar to Star Wars to create stories that appeal to both fans of fantasy and science fiction.

Grab your copy today, available at every major outlet.
Click one of the links below to get a copy for your Nook, iPad, Kindle, or Kobo.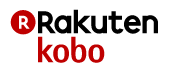 See why critics have said:
"Dietzel proves a master at swashbuckling space opera." Kirkus
"Great characters, great action, great plot…get this book!" Moderator of the largest Star Wars fan group on Facebook
"An amazing sci-fi journey into fun. A must read for galactic war sci-fi readers." The Full-Time Book Reviewer
"Stirring sci-fi action that should appeal to fans who applaud the introduction "A long time ago in a galaxy far, far away."" Kirkus Reviews
"An absolutely wonderful Sci-Fi adventure." The Quilting Tangent
"Nothing in this tale was disappointing, from the great world building, to the vivid battle scenes, to the depth and heart of the central characters." Amazon Top 100 Reviewer