My next story is coming out September 29 and is titled THE LAST VOTER. It's a Great De-evolution story like the ones I'm known for. If you've read The Last Astronaut or The Man Who Watched The World End or any of my other apocalyptic stories, you know they aren't your typical end-of-the-world stories. They are quiet and introspective, and THE LAST VOTER is the same. It's only $0.99 and is available for pre-order today!
You can pre-order it at any of these vendors:
Amazon ………. iTunes ………. Barnes and Noble ……… Kobo ………. Smashwords
Be warned, though, that after September 29 it will be exclusive to Amazon for a couple months, so if you shop for books at iTunes, B&N, Kobo, or Smashwords, make sure you pre-order it before September 29.
Cover Reveal!
Even though THE LAST VOTER doesn't come out until September 29, you check check out the cover now.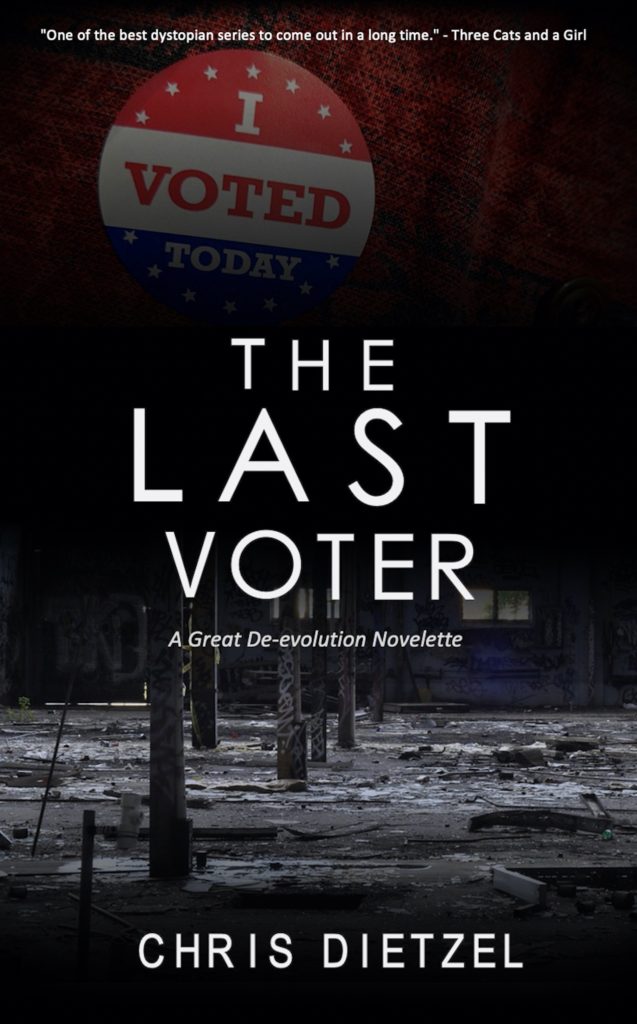 Even before mankind's gradual extinction, Kurt didn't believe his vote actually mattered. Now, even though there are no longer any elections, he still goes to the same gymnasium every four years to cast his ballot. A story about how the things that are important to us don't have to make sense to the rest of the world.
A Great De-evolution novelette.
Pre-order your copy today!